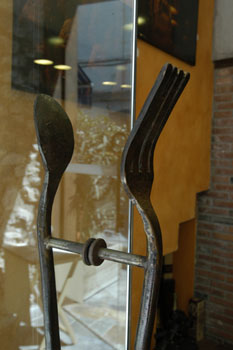 THE SHELLFISH RESTAURANT:

The shellfish restaurant of Cal Tet, which opened in 1971, has a highly qualified and agreable staff led by the second generation of the Giménez family.

They offer you the best variety of fish and shellfish of the l'Estartit coast and a great selection of shellfish from Galicia, plus a great variety of tapas.

The dinning room, after being restored over the years, has a modern touch, but it still retains the old structure. The characteristic stonework gives an atmosphere of comfort and relaxation.

Also you will find a wide selection of wine and Champagne and more than 250 national and international drinks.

You stay here, like a good wine will leave a lingering, unforgettable taste.